We Help Business Owners Build Wealth Through Building Ownership
Leading to
Lower Costs
Equity Creation
Asset Appreciation
Tax Advantages
Build equity in your Space
Invest in yourself and own property you use
Since 1976 Office Equity Solutions has made property ownership a reality for business owners across North Texas. Whether you have an existing business or new business, our market knowledge, ability to finance and develop the perfect space for your business enables our clients to reach their wealth objectives.
As the founder of Office Equity Solutions, for 30 years Jim has been helping physicians transition from leasing to building ownership leading to:
Explore What We Are Doing Better
We Will Help You Every Step Of The Way
Every successful opportunity starts with a keen understanding of the objective and a market understanding that ensures a successful result.
We hope you give us a chance to earn your business
Don't take our word for it

Dr. Kelly McFarland, PT, DPT
Medical Office Lease & Build Out
"I feel very fortunate to have worked with OES in three commercial build outs and lease agreements over the last eight years. They are very knowledgeable about the market, invest in learning your market and honest in their projects. They have been consistent and diligent in making sure my needs are met and in meeting appropriate deadlines. While OES represents a large successful presence in the commercial real estate market, they take care of you with a personalized and exclusive approach. They have shown commitment and dedication to me and many other professionals in making our businesses an integral part of their successful business."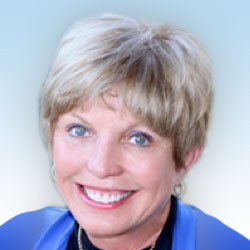 Dr. Sheila Birth, D.D.S.
Medical Office Development in Alliance
"I am an orthodontist and have worked with Jim Lancaster and OES on two offices in North Tarrant County. Building each office was a refreshing experience, with the project being simplified with a turn-key solution. Jim and his team at OES were on time and under budget. Jim Lancaster truly understands the market, and you are guaranteed that if he recommends a site for your professional office, that office will be very successful. Jim always puts your best interest first. If you are a professional, planning on building a new office, I would highly recommend Jim Lancaster and his OES team."
Let us help you find the perfect location
HASLET LAND - 301 FM 156
301 Fm 156
1627 Keller Parkway
1627 Keller Parkway
2429 Hwy 121
2429 Hwy 121